Skip to Content
Walkway Construction Services
Constructing a new walkway as part of your landscape design can add a beautiful look and inviting appeal to nearly any property. At Pavers by Pace, we have more than 30 years of experience helping our customers create exciting and eye catching walkways that perfectly complement their personalized style and tastes. We use the highest-quality materials available, while still making sure that the cost if affordable for you. Wherever you are looking to incorporate walkways into your home landscape, count on us to build something that is truly unique and lasts for many years to come!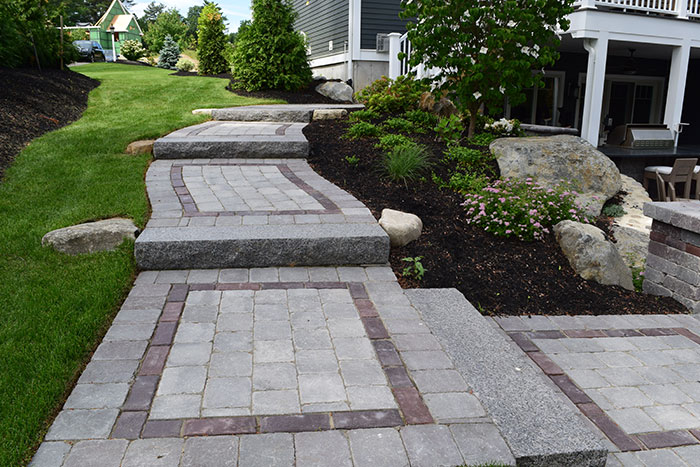 Create a Beautiful & Inviting Appeal to Your Landscape!
We can help you choose from a wide range of:
Shapes
Colors
Sizes
Patterns
Learn more about our walkway construction services and how we can help you. Call our North Shore Area brick pavers today at (603) 944-1785 and speak with a friendly and professional representatives!
Call Us Today To Schedule Your Free Estimate With Our Pavers!