Skip to Content
Retaining Walls & Rock Veneer
Retaining Walls & Rock Veneer
Retaining walls are a functional part of many landscapes and serve a wide variety of purposes. These structures are built when extra support is needed to prevent soil from moving downhill and causing all types of damage to your property. At Pavers by Pace, we can construct a retaining wall that is customized to the unique characteristics and needs of your property.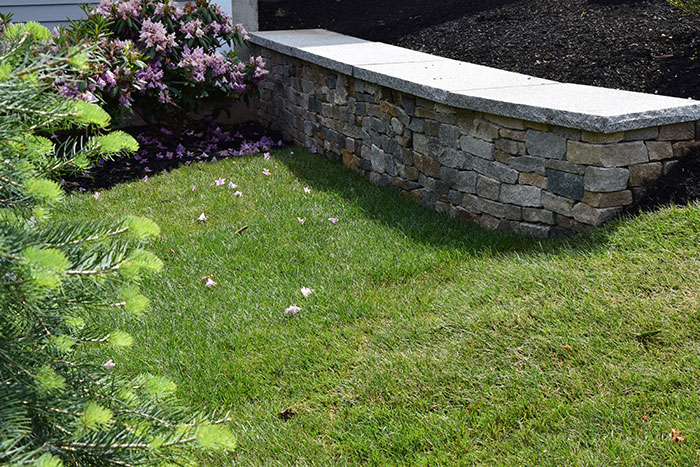 Prevent Soil Erosion, Sliding, Flooding, & Property Damage!
There are numerous benefits to having a retaining wall in your yard, including:
Preventing erosion of the soil
Preventing flooding by managing the runoff of water
Keeping soil in place and preventing damage to your property
Keep unwanted soil erosion, sliding, and flooding at bay with retaining wall construction from our North Shore Area brick pavers. We will be glad to discuss with you the many benefits of these structures, and whether one may be right for your property. Call us now at (603) 944-1785 for a free estimate!
Call Us Today To Schedule Your Free Estimate With Our Pavers!